Assambled to commemorate the 100 YEARS OF CZECHOSLOVAKIA'S INDEPENDENCE. The year 1918 marks the founding of an independent and sovereign democratic state Czechoslovakia (not respected by Hitler, Stalin and Brezhnev [Putin?]). And in the middle of this time scale, there is the year 1968 which determined my life, a fact that makes it a personal testimony as well  
On This Day 50 Years Ago
January 5/6, 1968: Alexander Dubček elected the first secretary of the Communist Party of CSSR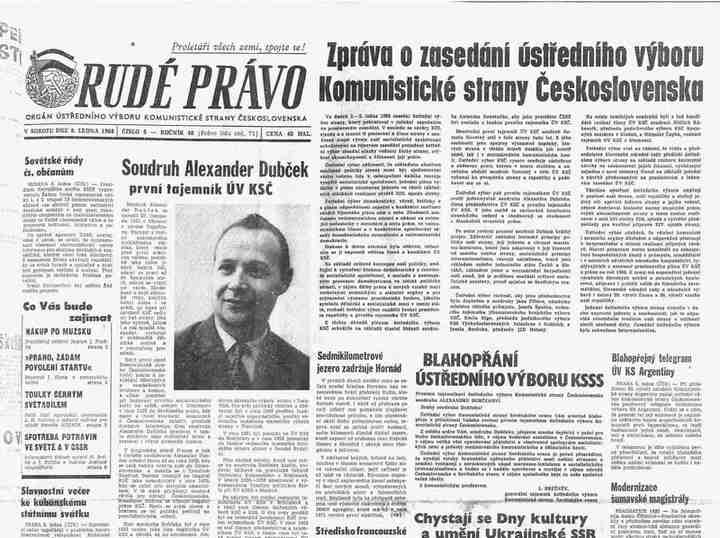 On This Day 25 Years Ago

February 2, 1993: Václav Havel is elected president of the Czech Republic
http://www.ceskatelevize.cz/ct24/domaci/2378923-pred-25-lety-se-vaclav-havel-stal-prvnim-ceskym-prezidentem-na-inauguraci-prijely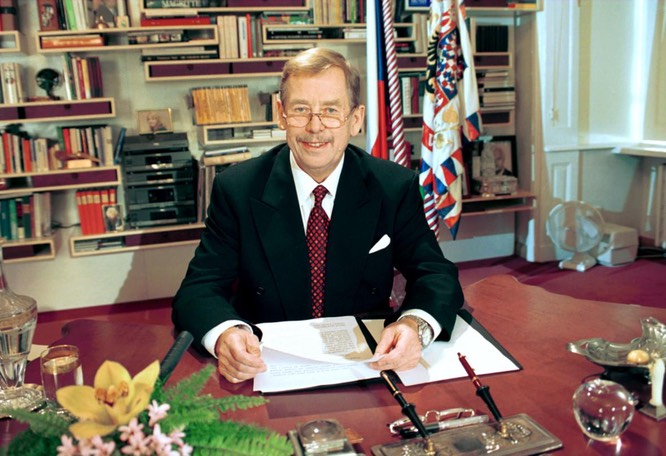 On This Day 50 Years Ago (minus 4)

February 15, 1972: Jaromír Jágr, the number "68" is born
Jágr wears the number 68, which he has worn through his entire career, in honour of the Prague Spring that occurred in Czechoslovakia in 1968 and his grandfather, who died while in prison that same year, and had earlier been imprisoned for opposing the collectivization of his farm in the postwar Communist takeover of Czechoslovakia. He's the best European player in the NHL, last, in the age of 45. Two-time Stanley Cup champion Jagr has scored 765 goals and assisted on 1,149 others in 1,711 NHL regular season games. He is only 56 games shy of matching Gordie Howe's record for career NHL contests. Among NHL legends, only Wayne Gretzky with 894 and Howe with 801 have netted more goals.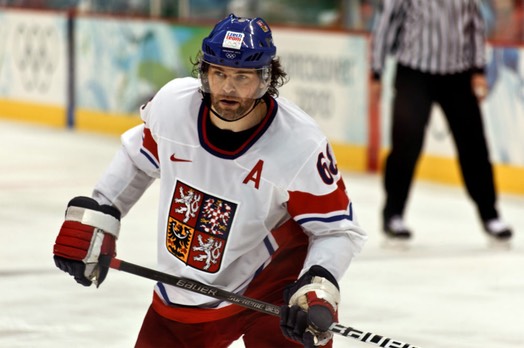 On This Day 70 Years Ago
February 25, 1948: the Communists putsched themselves into power; and a year later I was born
On This Day 50 Years Ago
March 23, 1968: the Communist president A.Novotný resigned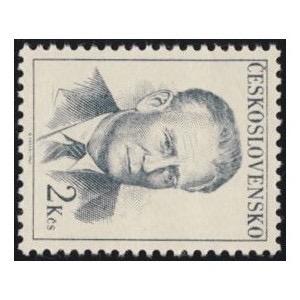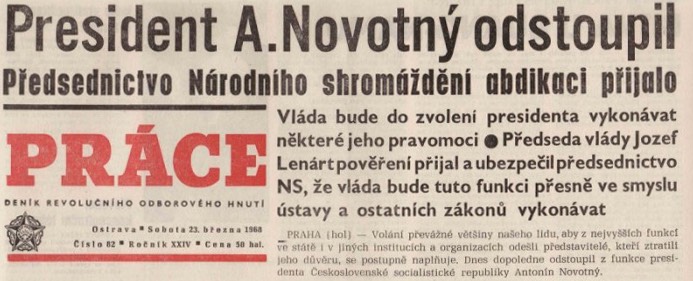 On This Day 50 Years Ago

March 30, 1968: inauguration of the new president Ludvík Svoboda in the Vladislav Hall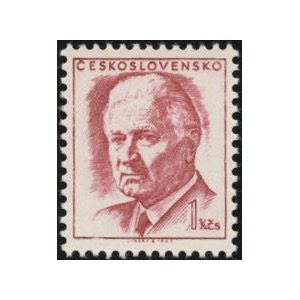 Present at the inauguration is also certain Jiří Havrda, a to be a journalist (standing, president Novotný sitting down) - documented in the feature length doc film by: KarelVachek: https://www.youtube.com/watch?v=eyvxboWBcnE&t=4153s&spfreload=10
In These Days 50 Years Ago

April 5, 1968: Action Program of the Communist Party is published,"socialism with a human face." The document refers to a "unique experiment in democratic communism." The Communist Party would now have to compete with other parties in elections.
April 18, 1968: A new government is formed under Dubcek ally and reformer Oldrich Cernik. Press continues to become more outspoken in support of freedoms.
On This Day 400 Years Ago

May 23, 1618: The Second Prague Defenestration

Immediately after the defenestration, the Protestant estates and Catholic Habsburgs started gathering allies for war - which was to last for thirty years.
In These Days 50 Years Ago

A diploma ceremony for the class of telecommunication of SPŠST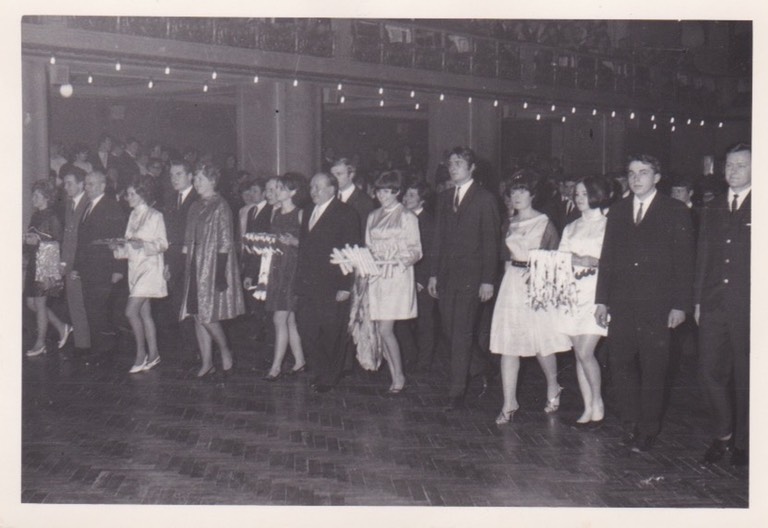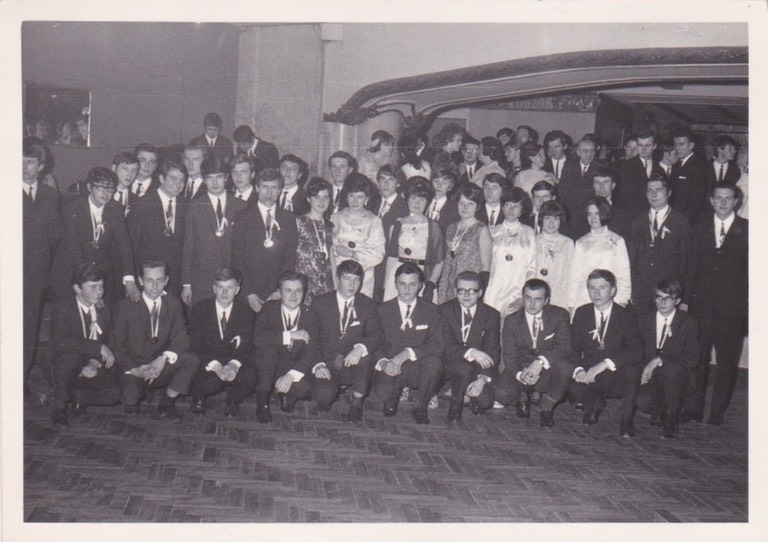 June 13, 1968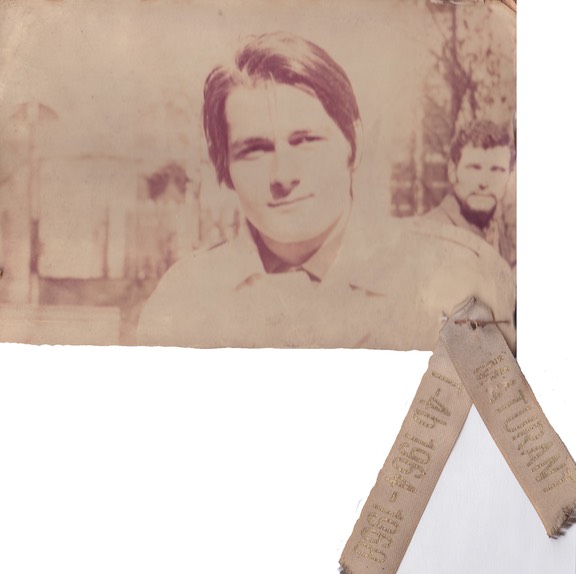 The school finished, having been admitted to study journalism at the Charles University, having started to shoot my first film, living the "Prague Spring" - the most happiest time of my life.
http://galerie9.com/art-film-jiri-havrda--georg/the-fragments-of-a-memory.html 

On This Day 50 Years Ago

27.6.1968:
"The Two Thousand Words"Two Thousand Words that Belong to Workers, Farmers, Officials, Scientists, Artists, and Everybody (full title: ; Czech: Dva tisíce slov, které patří dělníkům, zemědělcům, úředníkům, umělcům a všem) is a manifesto written by Czech reformist writer Ludvík Vaculík in the midst of the Prague Spring...

Content [edit]
In essence, the "Two Thousand Words" was a call for the people of Czechoslovakia to hold their party accountable to standards of openness—not open revolution. Vaculik began with an assessment of how the nation had declined under the Communist Party of Czechoslovakia (KSČ), painting a picture of moral and economic decay in which workers made no decisions for themselves.
"Most people, therefore, lost interest in public affairs; they worried only about themselves and about their money. Moreover, as a result of these bad conditions, now one cannot even rely on money. Relationships between people were harmed, and they didn't enjoy working anymore. To sum up, the country reached a point where its spiritual health and character were both ruined."
He gave credit to those "democratically-minded" members of the KSČ who had agitated for change in a stagnant era, saying that it had been possible to air antagonistic ideas only from inside the party structure. These ideas, he says, do not gain their power from being new, but rather weak party leaders and widespread inequality and poverty, which allowed a larger slice of society to realize their position.
Rather than overturning the party, Vaculik prescribed that reformers support its progressive wing, which possessed "well-constructed organizations ... experienced officials ... [and] the decisive levers and buttons." In a time of change, he said, the people should demand transparency in economic management and elect "capable and honest people" to be their representatives, as well as use legal and peaceful protests to bring down corrupt officials. He recognized the importance of a free press, and called for newspapers in the thrall of the party to be turned back into a "platform for all the positive forces."
The statement would later be condemned by the Soviets for challenging the leading role of the Soviet Union. Vaculik mentions the USSR only obliquely, referring to "foreign forces", and advising a gradual and moderate progression towards parity: "We can ensure equal relations only by improving our internal situation and by carrying forward the process of revival so far that one day at elections we will be able to elect statesmen who will have enough courage, honor, and political talent to establish and maintain such relations." 
http://www.totalita.cz/txt/txt_2000slovt.php
In These Days 670 Years Ago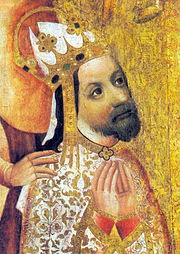 1348, resp. 1378: Charles IV (Czech: Karel IV., German: Karl IV., Latin: Carolus IV; 14 May 1316 – 29 November 1378[1]), Holy Roman Emperor
Prague became his capital, and he rebuilt the city on the model of Paris, establishing the New Town (Nové Město). In 1348, he founded the Charles University in Prague, which was later named after him and was the first university in Central Europe. This served as a training ground for bureaucrats and lawyers. Soon Prague emerged as the intellectual and cultural center of Central Europe.
On This Day 740 Years Ago
July 27, 1278:  Ottokar II (Czech: Přemysl Otakar II; c. 1233 – 26 August 1278), the Iron and Golden King, was a member of the Přemyslid dynasty who reigned as King of Bohemia from 1253 until 1278. He also held the titles of a Margrave of Moravia from 1247, Duke of Austria from 1251, Duke of Styria from 1260, as well as Duke of Carinthia and Margrave of Carniola from 1269. By the way, that's why Shakespeare placed Bohemia at sea
In These Days 50 Years Ago

July 29 - Aug. 11: Dubcek argues that reforms did not endanger the role of the party but built public support. The Soviets do not accept these arguments and sharply criticize the Czechoslovak moves. Threats of invasion are made.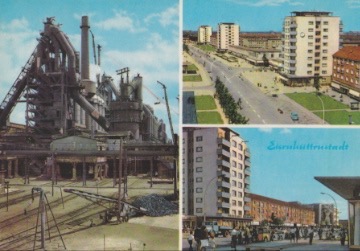 The young to be journalist works at a construction site in the GDR to be able to continue to shoot his film.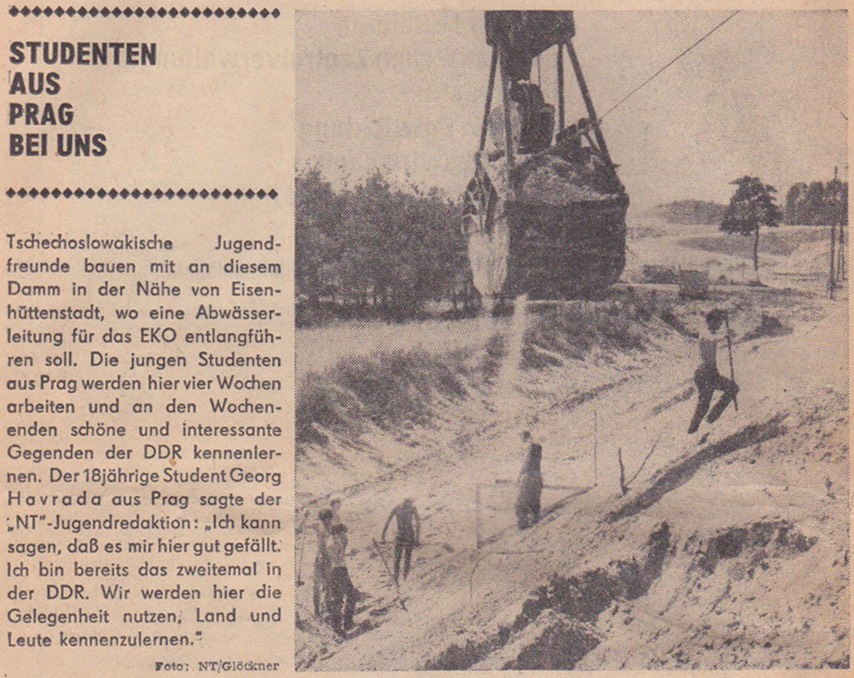 In These Days 50 Years Ago
August, 1968: A Warsaw Pact meeting brings about a seeming reconciliation between the Warsaw Pact leaders and the Czechoslovak leadership. Here for the first time, the so-called Brezhnev doctrine of limited sovereigny is announced. Soviet leader Leonid Brezhnev receives a handwritten letter from five members of the Czechoslovak Presidium who warn that the socialist order is under threat. They request military intervention. They are: Alois Indra, Drahomír Kolder, Oldřich Švestka, Antonín Kapek a Vasil Biľak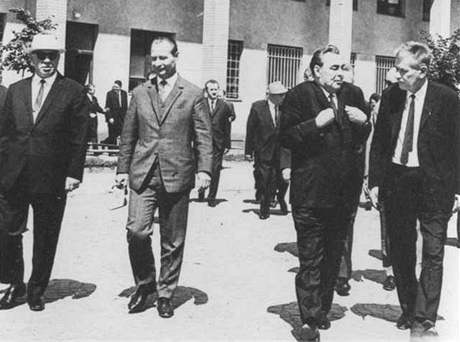 Aug. 18, 1968: The Kremlin decides on the invasion of Czechoslovakia. The commander of Soviet Central Forces, General Aleksandr Mayorov, relates how Soviet Defense Minister Andrei Grechko stated to the assembled Soviet Politburo and military leaders: "the invasion will take place even if it leads to a third world war."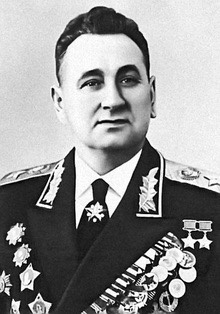 Aug. 20, 1968: Czechoslovakia is invaded by an estimated 500,000 troops from the armies of five Warsaw pact countries (Soviet Union, Poland, Hungary, Bulgaria, and East Germany) overnight into Aug. 21.
On Aug. 21, shortly after 01 00: State Radio announces invasion… It says the invasion took place without the knowledge of the Czechoslovak authorities. "The Presidium calls upon all citizens of the Republic to keep the peace and not resist the advancing armies , because the defense of our borders is now impossible." The army is given orders to remain in its barracks and not to offer resistance.
In These Days 50 Years Ago

In German only: 
Die Tage der Okkupation 21.-26. August 1968 - Ein Tagebuch
(Original aufbewahrt bei Deutsches Tagebucharchiv)
▶︎ Oldřich Škácha: Occupation 1968 - photographs 
September 10, 1968: My first passport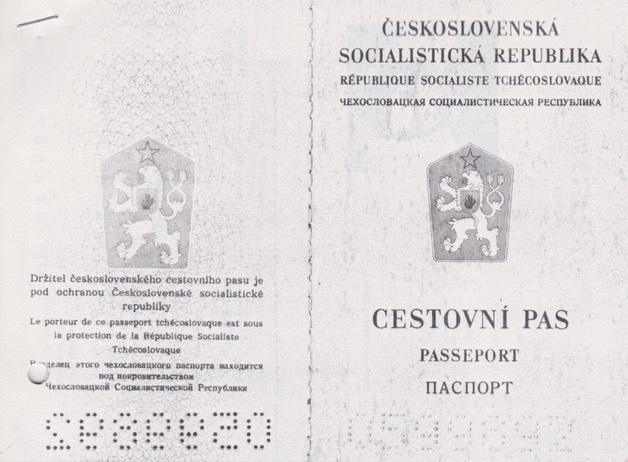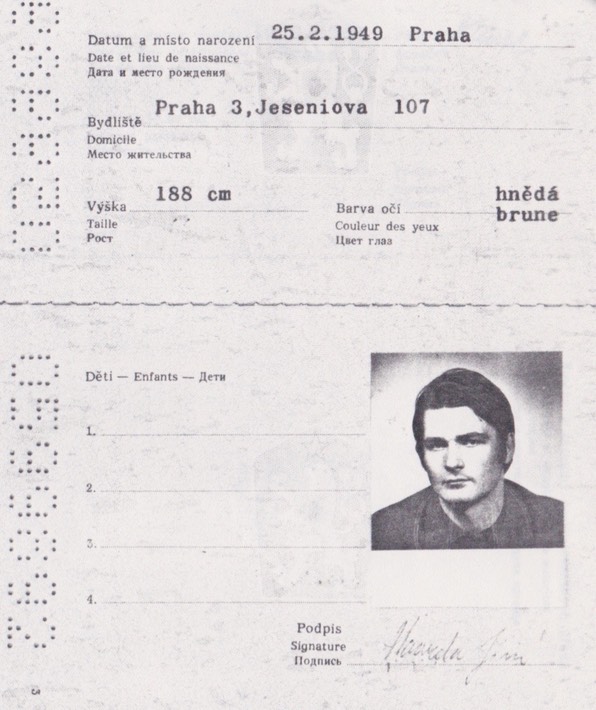 Transit visas BRD  (followed by Belgium and entry visa for Great Brittain)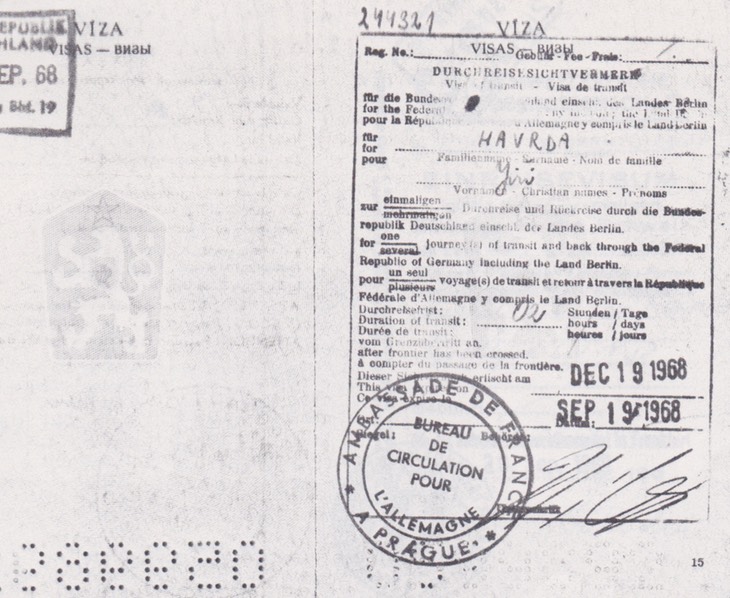 Leaving my table behind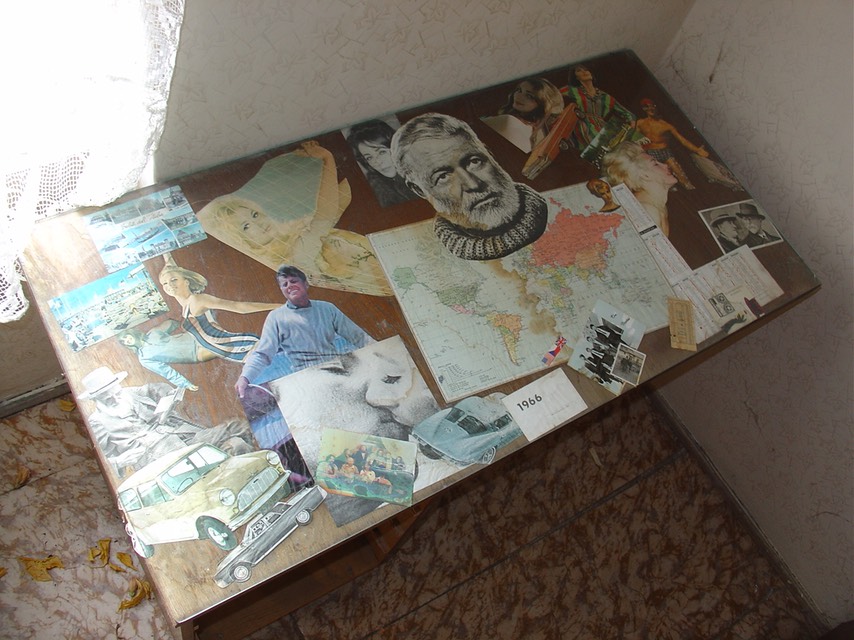 September 19, 1968: leaving Prague by train to Paris, my mother waving me off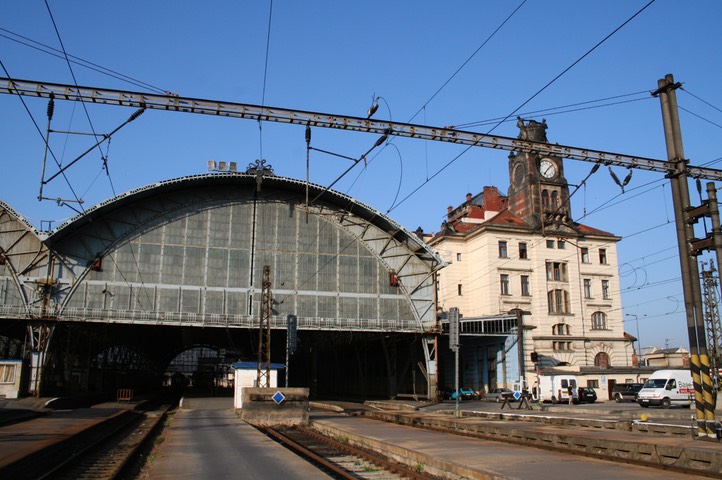 September 20, 1968: ready to depart from Frankfurt; entry visa for Switzerland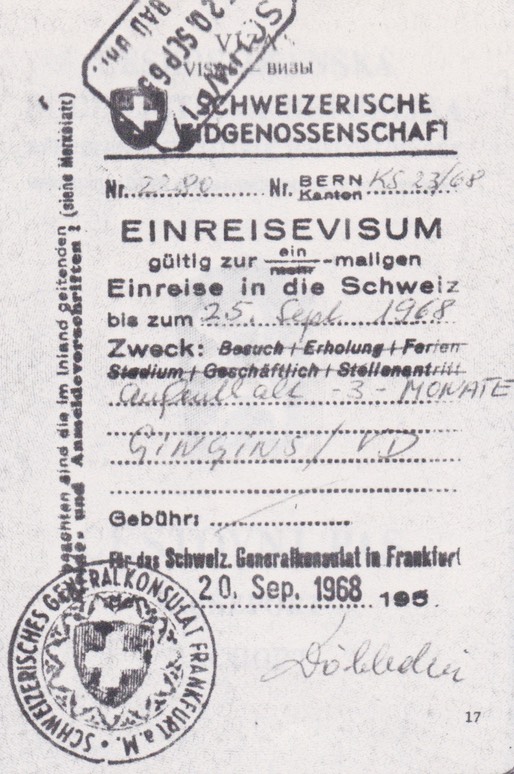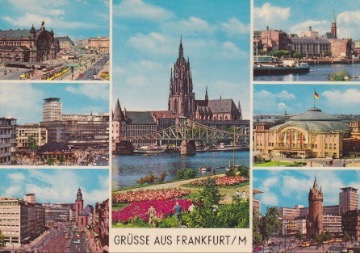 The very first postcard back home: "Dear ones, in an hour I'll be leaving for Bern…"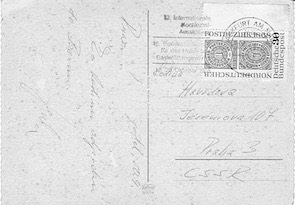 September 21, 1968: Joining my girl-friend and her family in Bern, announcing address c/o "Hospiz zur Heimat"…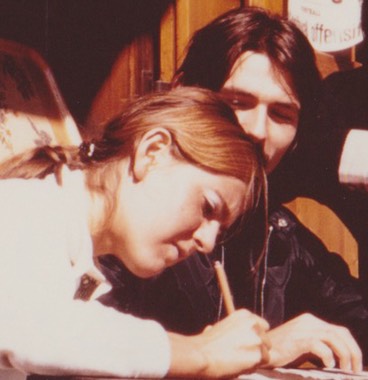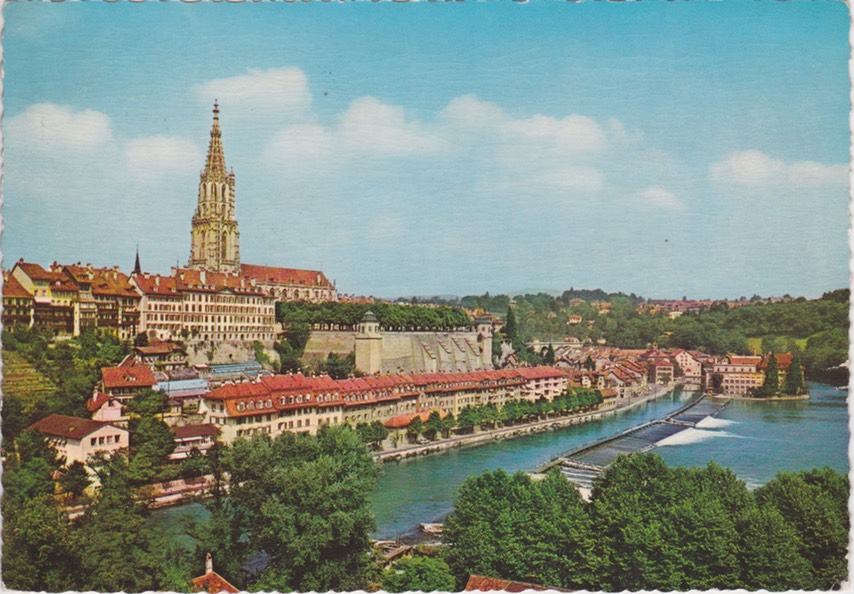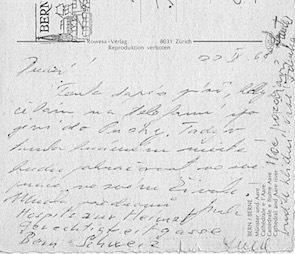 "… in this beautiful town I shall continue in my work, in my life."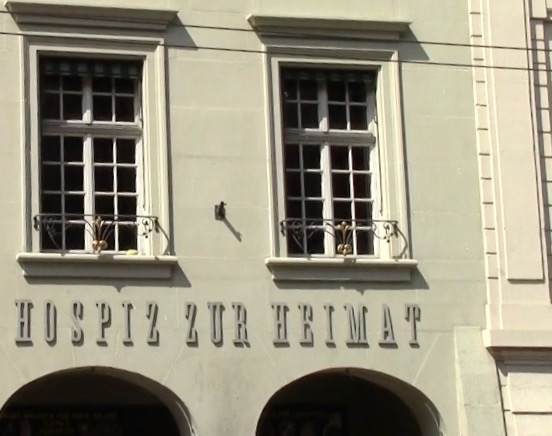 The city of Bern, the Swiss people were well aware of the situation: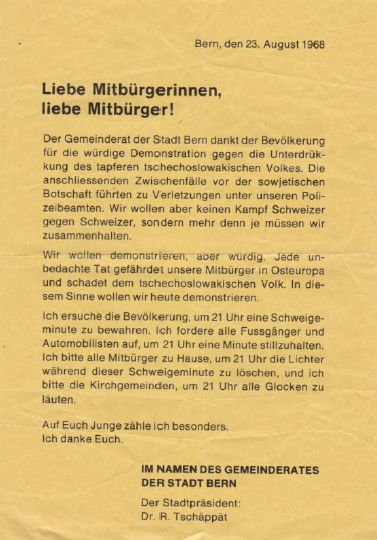 On This Day 50 Years Ago
September 9, 1968: My first employment ever, my first job in Switzerland: working for SIEMENS AG as an installer of an automatic switchboards at Bollwerk in Bern. The working hours then?  07 20 – 12 00 / 14 00 – 18 00
Chief''s birthday party? Certainly past the working hours…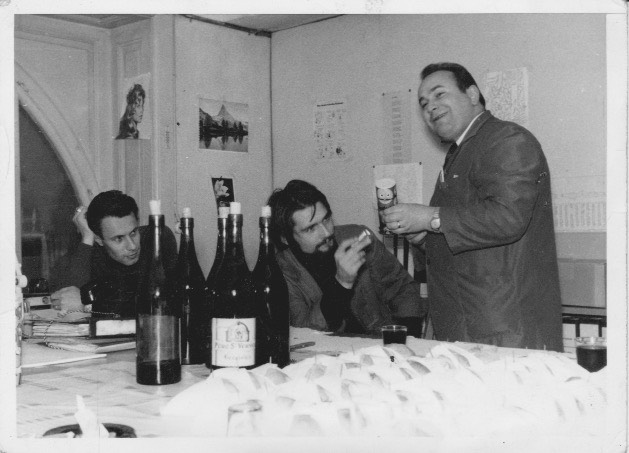 On This Day This Year 2018
On This Day 80 Years Ago

September 30, 1938: Because the state of Czechoslovakia was not invited to the conference, it considered itself to have been betrayed by the United Kingdom and France, so Czechs and Slovaks call the Munich Agreement the Munich Diktat. The phrase "Munich Betrayal" is also used because the military alliance Czechoslovakia had with France proved useless. Germany occupies the Sudetenland.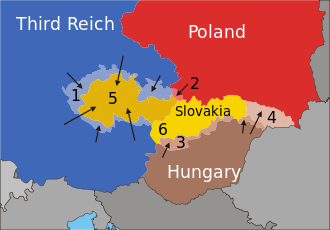 Poland annexes Zaolzie, an area with a Polish plurality. Hungary occupies border areas (southern third of Slovakia and southern Carpathian Ruthenia) with Hungarian minorities in accordance with the First Vienna Award.
Meanwhile, during the German invasion of Czech territories, a pro-Hitler Catholic-fascist government splits off the remaining territories of Czechoslovakia and declares the Slovak Republic, an Axis client state.
On This Day 50 Years Ago
November 18. 1968: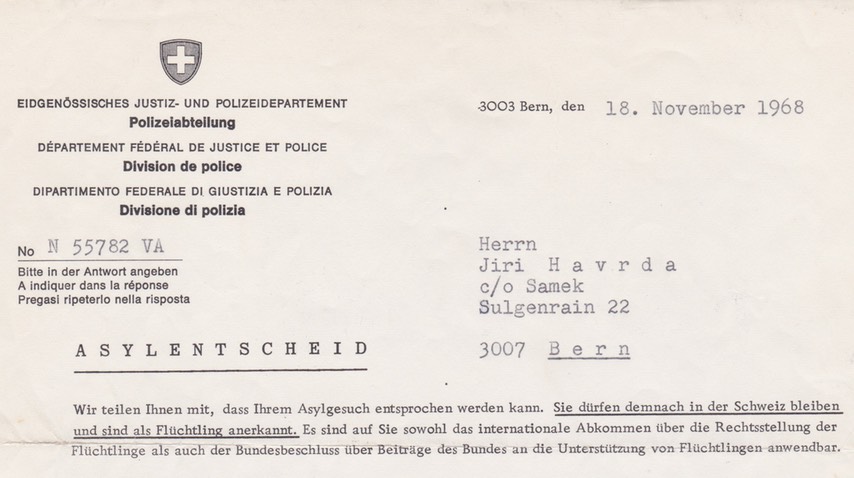 The Nansen refugee passport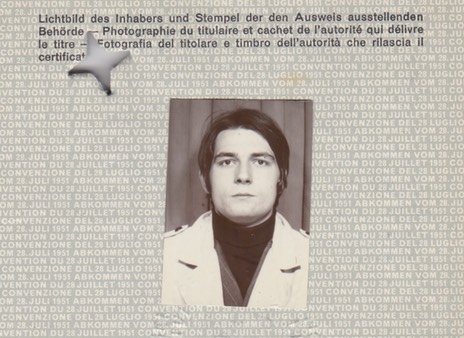 In These Days 50 Years Ago
October 12 - 27, 1968: Mexico 1968 Olympics
Věra Čáslavská of Czechoslovakia won four gold medals in gymnastics and protested the Soviet invasion of her country. While Čáslavská's actions were applauded by her compatriots, they resulted in her becoming a persona non grata in the new regime. She was forced into retirement and for many years was denied the right to travel, work and attend sporting events.
Čáslavská's wins at the 1968 Olympics were particularly poignant because of the political turmoil in Czechoslovakia. She had publicly voiced her strong opposition to Soviet-style Communism and the Soviet invasion, and had signed Ludvik Vaculík's protest manifesto "Two Thousand Words" in the spring of 1968. Consequently, to avoid being arrested, she spent the weeks leading up to the Olympics hiding in the mountain town of Šumperk, and was only granted permission to travel to Mexico City at the last minute.[7][8] At the Olympics, where she once again faced Soviet opposition, Čáslavská continued to subtly voice her views. After she appeared to have won the gold medal on floor outright, the judging panel curiously upgraded the preliminary scores of Soviet Larisa Petrik, and declared a tie for the gold instead. All of this occurred on the heels of another very controversial judging decision that cost Čáslavská the gold on beam, instead awarding the title to Soviet rival Natalia Kuchinskaya. Clearly disheartened and angered by the politics that favored the USSR, she protested during both medal ceremonies by quietly turning her head down and away during the playing of the Soviet national anthem.[2][9]
On This Day 430 Years Ago
October 10, 1648: Peace of Westphalia, The Thirty Years' War comes to an end
https://en.wikipedia.org/wiki/Thirty_Years'_War
On This Day 100 Years Ago
October 28, 1918: Czechoslovak declaration of independence was published by the Czechoslovak National Council, signed by Masaryk, Štefánik and Beneš on October 18, 1918 in Paris, and proclaimed on October 28 in Prague. Towards the end of the First World War which led to the collapse of the Austrian-Hungarian Empire, several ethnic groups and territories with different historical, political, and economic traditions were blended into new state structures. In the face of such obstacles, the creation of Czechoslovak democracy was indeed a triumph.
On This Day 50 Years (+1) Ago
December 17. 1969: comrade Jiří Havrda, now exiled, is expelled from the Charles University.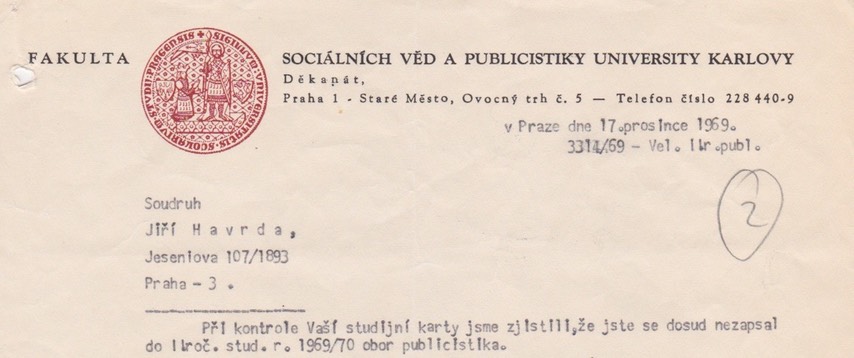 The year 2008
Yes, the world has gone crazy in Czechoslovakia. The election goes "red"...